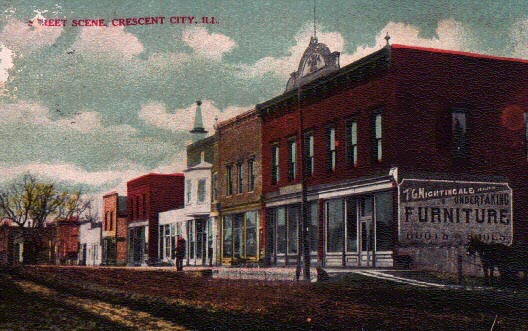 STREET SCENE, CRESCENT CITY, ILL
Postmarked Crescent City, ILL, Jul 19, 1909, 7PM
To: Miss Florance Weitz, St. Anne, ILL, c/o Charlie Shaynon
"Dear Florance, Am at Crescent City just having a swell time.
Im sending you a veiw of Paul's Music store. Hope your having
a good time. Nell & I were out auto riding yesterday afternoon.
I expecting to hear from you soon. With love, Amelia
Nell sends her love.