A COLLECTION OF WRITINGS CONCERNING ALLAN PINKERTON AND THE LARCH FARM
Compiled by Patricia Dissmeyer Goff, P. O. Box 1482, Elgin, IL 60121-1482
(This material is available to be uploaded, copied, printed, and shared so long as the compiler's name and address stays with this material)

PREFACE

Except for the first chapter, this book is a compilation of writings of other people concerning Allan Pinkerton. The report I wrote when I was seventeen is the first chapter because it is a simple, general view of Pinkerton and his life. It gives the reader an idea of who Allan Pinkerton was. There are many books written about Allan Pinkerton, but I have yet to find one mainly concerning The Larch Farm.

The manuscript written by Russell Palmer is extremely well written and interesting. I obtained this copy from the Iroquois County Genealogical Society in Watseka, Illinois. I believe there is another copy in the Newberry Library in Chicago. There are probably other copies in some private homes. This manuscript is important enough that it deserves to be published and distributed so that many people have access to it.

I have always found Allan Pinkerton a fascinating character, so I have taken it upon myself to publish the information I have concerning him. Another reason for my interest is that my home town is Onarga, Illinois, where Pinkerton's summer home, "The Larch Farm," is located. Timothy Webster's grave is also located in Onarga. My grandmother was very interested in local history, and this interest was naturally instilled in me.

I created the artwork in this book either freehand or using a computer Paint program.

I hope this book is enjoyed by all who read it.
ALLAN PINKERTON and the LARCH FARM
by Patty Dissmeyer, May 27, 1966
for Mr. Barnes, American History Class, Larkin High School, Elgin, Ill.

The Allan Pinkerton house has been standing in its grove of larch trees just outside of Onarga for more than 90 years. During that time it has given rise to many conjectures and legends. These legends were caused by the career of the man who once owned the house, for Allan Pinkerton is the most well known private detective in the history of the United States.

In order to understand the significance of this famous old home, let us probe into the exciting life of Allan Pinkerton.

PINKERTON'S EARLY LIFE

Allan Pinkerton was born in Gorbals, Glasgow, Scotland, in 1819, the son of a Glasgow police sergeant. Young Pinkerton, as an apprentice cooper, became involved in the dangerous Chartist Labor movement and fled from Scotland at the age of 23, only one day after his marriage, and settled in the city of Chicago.

Pinkerton worked for a year in Chicago as a cooper and then moved to the Scotch community of Dundee on the Fox River. In 1846, he was made Deputy Sheriff of Kane County after he discovered and helped round up a gang of counterfeiters.

Pinkerton was an ardent abolitionist, and served as "foreman" of the Underground Railway, using his cooper's shop as a "station" of the railway.

In 1850 he was chosen by the Chicago Police Force to be Chicago's first detective. Later he organized a private detective agency, the Pinkerton Detective Agency, America's first such organization, and helped in solving several express robberies.
PINKERTON AND ABRAHAM LINCOLN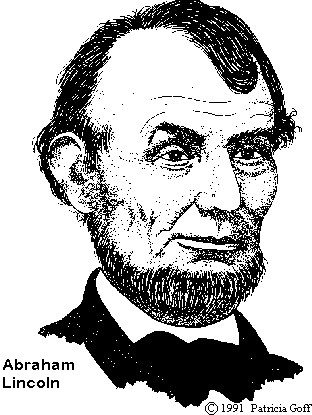 In 1861, Pinkerton was asked by officials of the Philadelphia, Wilmington, and Baltimore railroad to track down rumors that secessionists were
planning to blow up the steamers that ferried the trains across the Susquehanna River. Disguising himself as one John H. Hutchinson and adopting a Southern accent, he established himself as a nightly figure at one of the secessionist's favorite hangouts. He soon learned that more was at stake than a few railroad cars. One secessionist, who had too much to drink, stated that Lincoln would be assassinated as he passed through Baltimore on Saturday, February 23. Pinkerton foiled this plan by having Lincoln take a train leaving on the 19th of February and keeping the change in schedule in complete secrecy. On March 4, 1861, Lincoln delivered his famous inaugural speech in front of the unfinished capitol, thanks to the tactics of Allan Pinkerton.


TIMOTHY WEBSTER

Timothy Webster, a member of Allan Pinkerton's staff of secret operators, was first selected to guard Lincoln on his journey to Washington for his inauguration.

After receiving evidence that an organization had been formed whose purpose was to plot the assassination of the President, Pinkerton sent Timothy Webster to become a member of the group and report to Pinkerton of their plans and activities. Because of this, the group was prevented from accomplishing its purpose.

Pinkerton himself, under the nom-de-plume of Major E. J. Allen, obtained considerable information by traveling south.

Acting under orders from Pinkerton, Webster went to live in Baltimore where he posed as a Southern gentleman and continued to report to Pinkerton.

In 1862, Webster was gathering much information in Richmond, when he was stricken with a severe case of Rheumatism. Greatly concerned for Webster's health and safety, Pinkerton sent two men to locate him. They were caught and forced to reveal secret information to the confederates. Apparently, the information they gave incriminated Webster, because he was arrested soon thereafter and hung as a spy.

Timothy Webster's body now lies in the Cemetery on the northern edge of Onarga, Illinois. The marker on his grave reads:
SACRED TO THE MEMORY OF T I M O T H Y W E B S T E R who was Executed as a Spy by the
REBELS, IN RICHMOND VIRGINIA April 29, 1862 AFTER GALLANT SERVICE IN THE
WAR OF THE REBELLION HE SEALED HIS FIDELITY AND DEVOTION TO HIS COUNTRY WITH HIS BLOOD

[Note: In 1967 this grave marker was almost illegible; at the present time, it cannot be read at all.]

THE LARCH FARM

In 1864, Pinkerton purchased a tract of land about one mile north of Onarga, Illinois. In 1873 Pinkerton, determined to carry out an idea which had long occupied his mind, at once began active preparations and after seven years of hard labor and lavish expenses, the "Larch Farm" became the model of Iroquois County, Illinois.

DESCRIPTION OF THE ORIGINAL LARCH FARM

The original square building had a verandah on all four sides. Directly above the small room in the center of the attic is a cupola extending six feet vertically from the roof line, which had a short flag pole on top.

The original structure had six rooms, three on each side of a wide hall that ran the entire length of the building. The sides of this hall above the wainscoting were adorned with paintings of battle scenes and officers of the Civil War, the work having been done by F. W. Seyer in 1882. The rooms have not changed except for the openings into the rooms that have since been added.

Pinkerton created the Larch Farm as a replica of a gentleman's estate he had known when a boy in Scotland. Larch trees were set in orderly rows along the drives of the estate. Along these drives were placed thousands of flowers in beds that were always neat and orderly. Guards were stationed at the gates and visitors who drove their horses along the drive faster than a walk were fined five dollars for raising dust that would settle on the flowers.

The drive circled the house and led to the outbuildings. These included the Snuggery, mild house, root cellar, Big Jumbo, and a small barn. Big Jumbo was a very large barn that housed his horses, of which the foundation only remains. The Snuggery was the wine house and built partially underground, the underground part now being filled in. The sides of the ceiling of the snuggery were covered with portraits of heroic Scots attired in kilts. These oils are still to be seen, though dimmed by age. The fish pond and swimming pool, which were located northeast of the main buildings, have been filled in. Originally, there were life sized statues of Negroes, Indians, and animals, made or iron, along the driveways and at the two entrance gates to the grounds. But they, too, have disappeared.

PRESENT CONDITION

Little remains of the grandeur it had when originally built. The outbuildings, as well as the house, show signs of decay, and little remains now to recall the former glories of the Larch Farm. Almost all of the thousands of Larch trees that once stood magnificently on those grounds have been cut down.

A few of the Onarga townsfolk have memories of their experiences with the Larch Farm: Says one Onarga Resident: [Charles H. Warnock, 301 East Lincoln, Onarga, IL.]

"Closing my eyes, I can still dimly see the beautiful Larch Farm of the early 1890's. One of the "treats" on Sunday afternoons was to hitch up the horse and drive through the Larch Farm. From the West entrance, near the house, the road went east, across the I. C. Railroad and then south, coming out near the cemetery. As I recall it, the buildings, visitor's house, two big barns, and the Snuggery, were in good repair and colored guards in uniforms were stationed on this driveway.

"Later, probably as a curious grade-school kid, I can remember inspecting the insides of these buildings. We were thrilled by the paintings in the hallway of the house and were told that Mr. Pinkerton imported a painter from Scotland to do them on canvass-lined walls. They were mostly battle scenes and groups of Civil War officers, men and prominent citizens. Years later I found most of these paintings gone, a few evidently torn off the walls, rolled up, and stuffed into a barrel in the Snuggery. What a shame they were not properly preserved!

"It was my impression that the Larch Farm was primarily used by Mr. Pinkerton to hide Civil War spies and as a recreation center for them. We also understood that the place was used at times for an Underground Railroad to assist escaping Negroes. [Note: There have been many rumors that the Larch Farm was an Underground Railroad station, but obviously it could not have been this house, as it was not built until 1873. (Illinois State Historical Library)]

Today the place is a dismal wreck; a sad ending to am important chapter in history." Allan Pinkerton died on July 1, 1884. Since his death, the Larch Farm has gradually declined until it has reached the state it is now in.