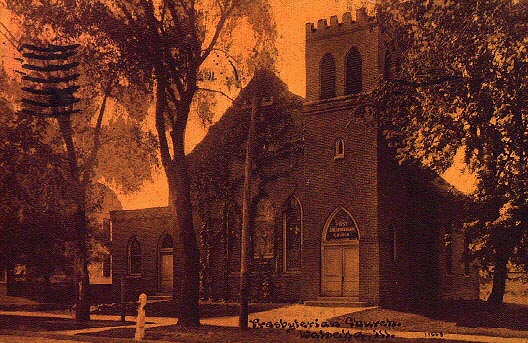 PRESBYTERIAN CHURCH, WATSEKA, ILL
Postmarked Kankakee, Ill, Jul 9, 1913, 4:30PM
To: Mrs. J. A. Weitz, Montpelier, Ohio
"Dear Maurina: This is our last stopping place before going home.
We have had pleasant weather all the way along. Hope you got our letter.
Just wrote to Frd. Kadelbach. Met Anna Means
on the train this A.M. Will write more later. F.M.C.